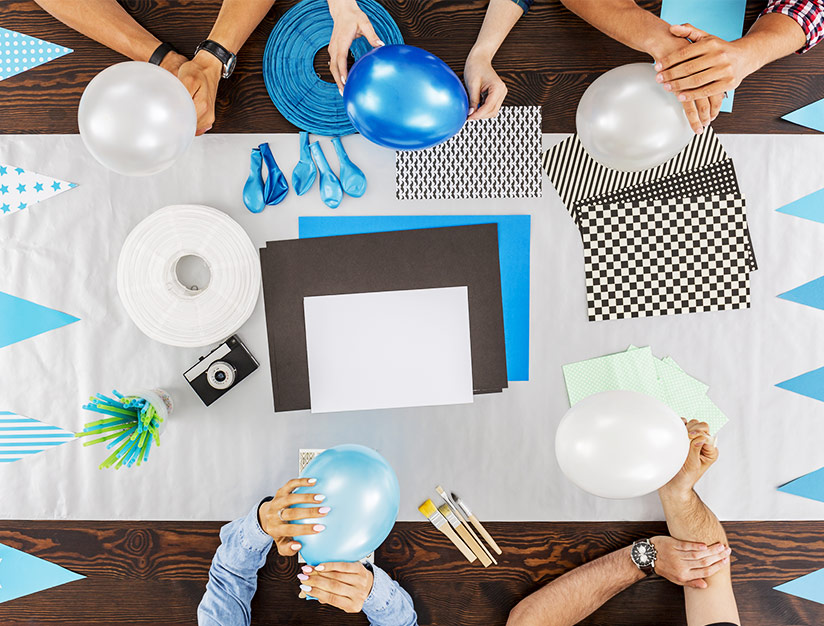 If you've ever had to plan a party, you'll know that it can be quite a stressful affair. While the goal is to have an event with no problems where everything goes to plan, the reality is things can and will go wrong. Like any event planner will tell you, the key to a party's success is all in preparation. So how can you plan a party with ease? Keep reading on to find out!
Choose your guest list well in advance
When it comes to planning a great party, you need to know how many guests you're planning to invite. That's where guest lists come in! This will help avoid any last-minute food orders or table shuffling. You'll know exactly where you stand and can plan accordingly.
Think about the maximum amount of guests you want to invite. Once you land on a number, start listing out people you want to invite. Expert party planners recommend setting an RSVP date 6-8 weeks before your event so you know exactly how many people you'll have on the big day. If you still haven't heard from some guests by the time the RSVP date rolls along, send them a gentle reminder noting that you'll be finalising plans in the coming days. You'll be surprised how quickly people will get back to you when there's a deadline involved!
Food & drink
People need food and drink. After all, there's nothing worse than a party that doesn't have enough food and leaves guests hungry. Since you'll have your guest list ironed out in advance, the same should apply to your catering options.
If you're working with a designated venue, they will usually have a list of caterers they recommend working with. While this is a great and trusted option, it can sometimes turn out to be more expensive as the venue takes a cut. Do your research and make sure you provide plenty of food options for guests. If you're looking to be extra prepared, give your guests different options they can choose from well in advance. This is perfect for people with dietary requirements as you'll be sure they are taken care of without stressing last minute.
Live music
If you're looking to plan a great party, you've got to have live music. Think about the type of party you want to have and choose a band that fits the bill. Whether you want a rock band that plays feel-good tunes or a jazz band for a more intimate affair, there are plenty of party bands out there that will take your party to new heights. Planning a party doesn't have to be stressful. As long as you iron your guest list out in advance, source great food and drink vendors and choose a killer party band, you'll have a fun and organised party perfect for you and your guests.