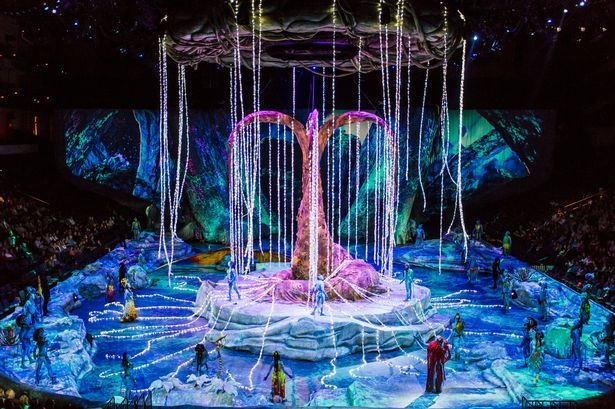 As the lights go off and the curtains begin to rise, a thrumming excitement rises in your chest. You are sitting in a theater-in-the-round, and the best Las Vegas performers are about to take the stage.
Whether you've visited Las Vegas to sit down for a showing of Michael Jackson's: One or you want to get lost in the beautiful animation behind the Disney Springs production of Drawn to Life, the team of talents at Cirque du Soleil is ready to entertain with a full slate of shows in 2023.
In 2023, Cirque du Soleil aims to uplift audiences while inspiring guests to scale new heights toward their dreams and goals. Let's take a closer look at the best things to do in Las Vegas!
Best Shows in Vegas Tonight
Cirque du Soleil has been offering some of the best shows in Vegas tonight for a long time, and now fans are ready to pick their experience. Let's explore a few of the top shows in Vegas by the team of performers at Cirque du Soleil.
Love and the Beatles
First and foremost, Beatles fans will want to run, not walk, toward the Mirage Hotel and Casino for a showing of The Beatles: Love. The project incorporates the legendary production values of the Beatle's award-winning team alongside an expansive stage show that incorporates lights, aerial acrobatics, and even electric jellyfish. What else could you ask for in Las Vegas this weekend?
Water Playground at the Bellagio
If music isn't on your mind, you might be interested in the O experience at the Bellagio Hotel and Casino. O is a delightful show with some of the best Las Vegas performers. Utilizing synchronized swimming and seemingly gravity-defying physics, the world-class acrobatics of Cirque du Soleil is on full display.
Be aware, children under the age of 5 are not allowed to attend O as it features loud noises and periods of darkness that could be scary.
Rock With the Blue Man Group
The Blue Man Group is intrinsic to the Las Vegas experience, and few visitors would argue that point. Featuring dialogue-free action and excitement, the Blue Man Group blows up the Las Vegas Luxor Hotel and Casino with a sophisticated sound system, unique one-of-a-kind performances, and astonishing light shows.
Head to Disney Springs For Drawn to Life
Redirecting our attention to the sunny and warm weather at Disney Springs, fans of Cirque du Soleil can experience a first-of-its-kind collaboration between the team at Disney Studios and the artists at Cirque du Soleil in Drawn to Life.
Drawn to Life is a family-friendly show that incorporates classic Disney animation and costume design with Cirque du Soleil magic. The show features fantastic choreography and a full collection of must-see wardrobe options.