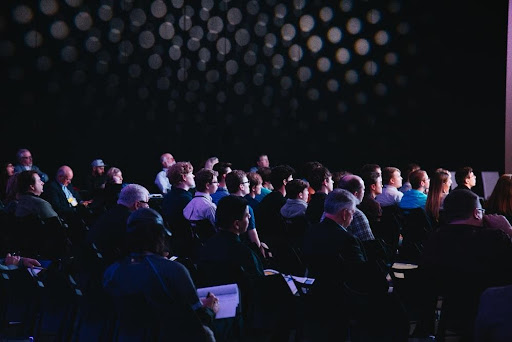 Planning is crucial in event management, whether it's for an in-person or virtual event. Starting the planning process months in advance can help ensure everything runs smoothly so that your attendees stay engaged with the event. That is why many companies begin looking into event management services well before the scheduled date.
That said, there are some parameters that are often overlooked, which can compromise the success of the event in some instances. Thus, this article highlights these parameters regarding event management production so that you can increase the chances of having a successful event. 
The parameters mentioned in this piece aren't limited to any specific type of events. Therefore, some points may pertain to in-person events, while others are applicable to all event types. So, if you hire an event management agency to handle your event, make sure they take some of the points into account. 
Effective Communication Within and Among Teams 
In most cases, an event is a team effort. Thus, effective communication within and among teams is essential. If you're the head organiser or run the company hosting the event, then you must ensure that all team members are staying in touch with each other. This way, everyone can stay on the same page and limit the chances of overlooking certain aspects or doing things twice. Here are some things to keep in mind. 
All team members have each other's contact numbers and email addresses

The event app is active (make one for better workflow), and all team members have access to it

Every team member is present on group chats on one reliable messenger platform 
On the event day, it's a good idea to have walkie-talkies for your team members. It can help streamline communication among various organising personnel. It's certainly much faster than calling each other on the phone to communicate. 
Update Your Website Often 
Many companies make all details for their event available on their website—if they don't have a dedicated event website. Therefore, as the event management production head, you must make an active effort to update the details on your website whenever there are any changes. You don't want to unnecessarily confuse some of your guests.
Also, if there are significant alterations in the event schedule, announce them on social media platforms as well. You could also send out notifications to registered attendees. As a result, you'll limit the chances of any mix-ups. 
You can also use your website for a countdown to the event. If you have any special promotions regarding the event, you could countdown to that as well. A countdown can help establish some level of urgency for visitors to act, and it informs them about how much time is left till the event. 
This point is relevant to all kinds of events. While the visuals are certainly a vital aspect of your event, they cannot carry the event alone. Investing in high-quality audio is essential so that your attendees can hear every word spoken clearly. In addition to that, good audio systems will reduce the chances of microphones going out when a speaker is on stage.
If you're hiring an event management agency to handle the planning and the technology of your event, make sure they have high-quality sound systems. At the same time, the company should have an experienced and qualified audio engineer handling the sound.
Therefore, they can manage the levels of the microphones, the music, sound effects during transitions, etc. For example, if you have a panel of speakers, the engineer should increase the mic levels for the person speaking while reducing the levels for the rest. However, when another person begins to speak, the levels should drop. This way, there will be minimal disturbances for the speakers. 
If you're hosting an in-person or hybrid event at a physical venue, you should look at what the parking situation is there. It should have enough space to fit all of your attendees comfortably. Parking is something many people think about when they're heading to an event.
So, if the parking situation is bad, some people may choose not to attend the event. That said, if they do attend, they'll have something negative to say about your event. 
Spare Supplies for the Event
There's always a chance that one or more of the pieces of your equipment stops working on the day of the event. To ensure that it doesn't disrupt the flow of your event, you should have spare supplies. Some extra things you should keep include the following. 
Cameras 

Chargers and cables

Tablets to manage attendance 

Downloaded material for presentations—don't rely on streaming videos online

Pointers 
In addition to hiring event management services, it's a good idea to hire a catering business to include enough food and drink at the venue. Order a little more than you would for the number of people attending. This way, you won't run short of food and drink, which, again, could ruin the event for some attendees if they didn't manage to get any refreshments. 
Documenting parts of events is common in this day and age, and they need the internet to do that. Therefore, you should invest in a good internet connection that won't slow down when multiple people connect to it. 
Last Few Words
The parameters mentioned above are important to keep in mind if you want your event to be memorable. In addition to these parameters, try to keep a Plan B for every aspect of the event. This way, you'll have alternatives to anything that goes wrong. 
If you're looking for an in-person and virtual event solution in the UK, you can check out Seven Events. This company can help organise a variety of events by offering the necessary supplies, planning services, and much more.