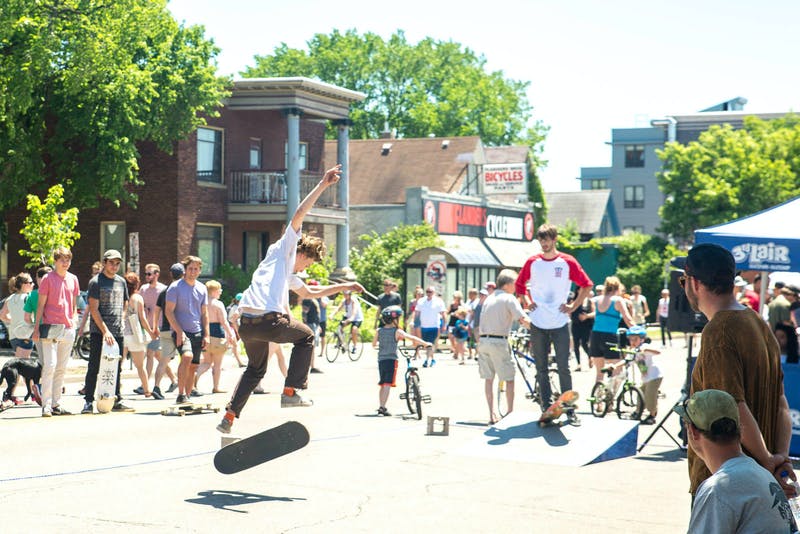 Minneapolis is a family-friendly city, with plenty of landmarks and attractions. If you are planning a day out with the kids, you will find numerous ideas. For your help, here are the top places to include on your list.
Zero Gravity Trampoline Park. With trampoline courts, arcade games, laser tag, climbing all and VR experiences, Zero Gravity Trampoline Park is a great way to spend an active day out. Some of the other attractions here include Slam Dunk Court and the Foam Pit. Refer to the website of the park for tickets and other details.
SEA LIFE Minnesota Aquarium. When marine life and ocean is on your list, head to the SEA LIFE Minnesota Aquarium, which is located in Mall of America. Exploring life under ocean doesn't get any better than this, and kids can enjoy a bunch of activities. Check for seahorses or feed the stingrays – fun just doesn't stop!
Children's Theatre Company. If your child is interested in theatre and arts, and you want to introduce them to this genre in the right way, Children's Theatre Company is a perfect pick. The productions are designed for the kids, but adults will love the experience too. They have classic tales and performances all through the year.
Minnehaha Park. Exploring the natural beauty of Minneapolis doesn't get better than this. Minnehaha Park is among the oldest parks in the state, and while there are many attractions, the 53-foot waterfall stands out. Hiking here is safe with the kids, and you can even have a small picnic here.
Mall of America. This one doesn't need any introduction. From an indoor amusement park, to stores for shopping, Mall of America is the ultimate way to spend a day out. The LEGO store here is quite fun, and don't miss the Amazing Mirror Maze. Make sure to have enough time on your watch for this one, because there are just too many things.
Minneapolis Sculpture Garden. Spread over 11 acres, Minneapolis Sculpture Garden is famed for many sculptures (of course!). There are more than 40 exhibits here, and if you are a fan of photography, you will never really get over with options here. Events and concerts happen from time to time, and you can explore this wondrous place anytime of the year, especially with the kids.
Plan your Minneapolis day out with the little ones – We promise it would be more fun than you have imagined.